F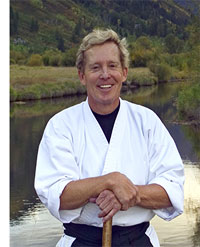 or over three decades, Thomas Crum has worked with parents, athletes, executives, and leaders from all walks of life to develop powerful relationships, optimal health, peak performance and leadership capability.
Personal coaching with Tom is designed to help you become more purposeful, powerful, and present in your daily life. It is a great opportunity to turn your life of work into a work of art. Tom will design a program to meet your individual needs. Coaching can be done via personal meetings, phone calls, or even email.
I love that Tom's coaching views every situation as an opportunity for learning and building better relationships. Our sessions help me be open to outcome and discovery, not bogged down in right or wrong. And he keeps me moving forward, not sliding back into old habits.
Wendy Cieslak, Sandia National Labs